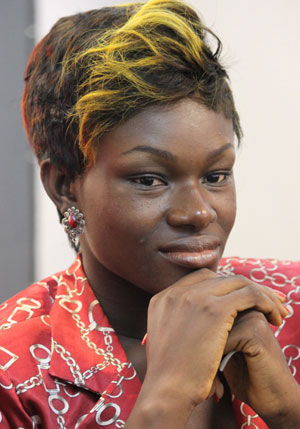 Against all expectations, Yeka Onka has won the long running reality TV show, Nigeria Idols, winning the star prize of N7.5million, a recording deal, a car and an all expense paid trip to South Africa.
At the final on Sunday, shown on national TV, she emerged winner in the first season of Nigeria's biggest music talent show.
The TV reality show which has been the talk of the town since kicking off in November 2010, has finally come to an end.
Yeka Onka was announced at a star-studded event held at the Dream Studios in the presence of select key guests which will include the crème de la crème of the entertainment industry, sponsors of Nigerian Idol and of course, friends and relatives of the final contestants.
The show debuted on Sunday, November 21, 2010 has gone through raw auditions from theatre auditions to workshop phase, to top 50 phase, to the top 10 phase; wild card twist to top 13 phase to evictions.